Khmer People of Cambodia
God spoke to my heart in 2007 to do ministry in Cambodia. As I continued to pray about it, during that same year, the Lord opened a door for me to go for a short mission trip. I ended up making several more trips. Cambodia has a totally different feel than Indonesia. It is a small nation compared to most other Asian countries with only about 16.5 million people and only a small minority of about 2-3% are professing Christians. 
Cambodia has gone through so much turmoil beginning in 1975 when millions of people were murdered during Polpot's Khmer Rouge regime followed by a decade of occupation by Vietnam. The Church of Cambodia was virtually wiped out during this time. It was in the early nineties that the Church in Cambodia started to be re-established again. Many non-government organizations and missionaries have been flooding into Cambodia and they have help rebuild the nation.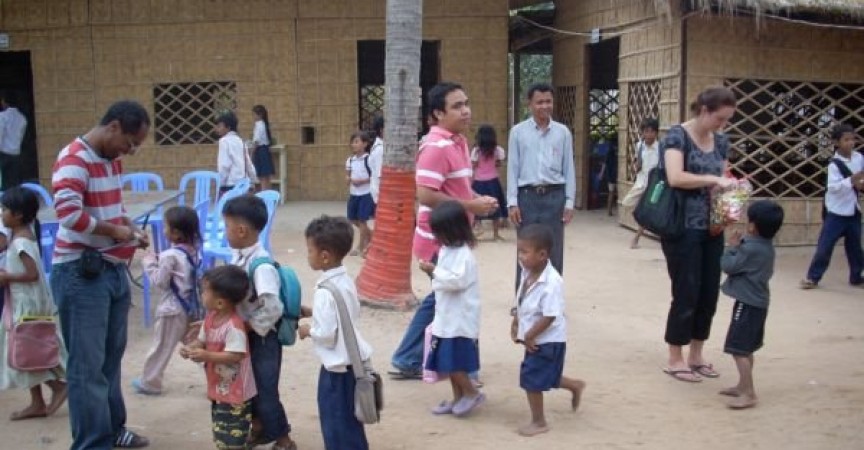 During one of my trips there, we conducted a youth seminar on the Power of the Gospel. Many of the youth that attended were fired up about taking the Gospel to their nation. The majority of Cambodians are below the age of 30. With the help of local pastors, we also conducted an outreach night in one of the many slums in the capital Phnom Penh. Hundreds of kids and young people turned up to hear the gospel. One of my favorite things to do in Cambodia is to go into the Buddhist temples and talk to the monks living in there. They are very open to hear about Jesus.
I got a chance to visit the Aids ward of the largest hospital in Phnom Penh. During my visit there, I met 3 HIV positive ladies and their families all gathered in one of the hospital rooms. After talking a bit with them about myself, I asked if they knew who Jesus was. One of them replied "Is he from Canada too?" I was quiet taken back by that. So I began to share with them the gospel story starting from Adam. At the end they all prayed to receive Jesus as their Savior. I also got a chance to minister in a Churches, small groups, street evangelism and prison ministry. There is a great hunger for the gospel in Cambodia. Please pray for this nation. Pray also for us so that God will open more doors to go into more communities and cities in Cambodia.
Thank you and God bless you.