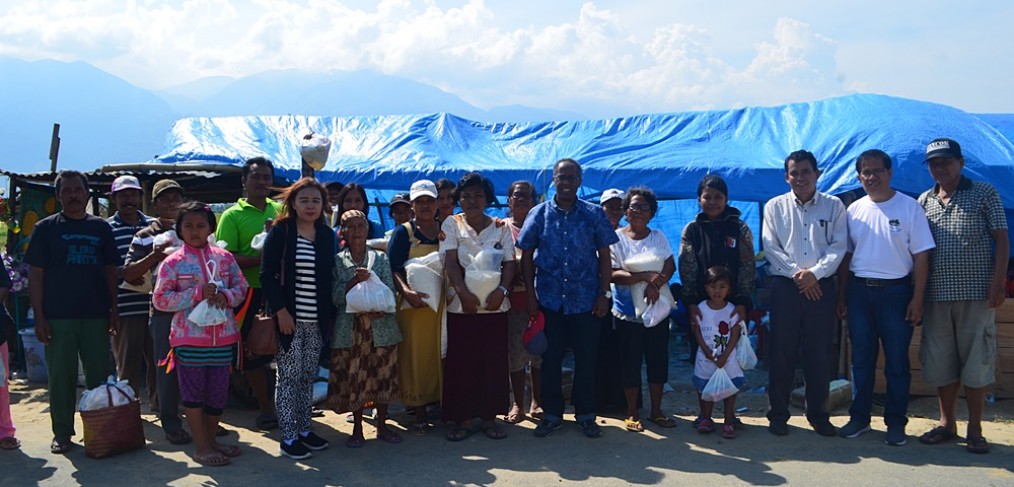 Indonesia Earthquake and Tsunami Relief Work
On September 28, 2018 a 7.5 magnitude earthquake followed by a tsunami devastated the city of Palu in Indonesia. At this time of writing the official death toll is just over 1,700 people with thousands still missing. The first time I heard about the earthquake and tsunami was during our 2nd night of the Jesus festival in Timor. It had just happened a few hours ago we were all in shock. It took me back to the time when I first came to Indonesia back in 2004. Two months after I arrived, an earthquake and tsunami struck Aceh which is the province to the north of our hometown in Indonesia. Over 200,000 lives were lost during that time.
As more and more news came out of Sulawesi, I had a burden to do something to help the people suffering there. So I began to pray and share about my desire to go. Thank God many responded right away. In a matter of days, we were able to raise $1,720 Canadian. Praise the Lord! I made plans right away to visit Palu city in Sulawesi which is the epicenter of the devastation. So right after our Jesus festival in North Maluku was done, we flew back to the nation's capital Jakarta and I boarded the earliest flight the next morning to Palu. I did not take Esther and Ben with me on this trip but I was accompanied by my friend Corodial who is one of our leaders in our house fellowship ministry. As we were landing, we can clearly see the shore that was devastated by the tsunami. It was a haunting sight. We were picked up by Frangky and his wife Fannie who have been doing ministry in the area for decades. They became our hosts for the next two days.
After a quick breakfast of eggs and instant noodles, they brought us to various parts of Palu that suffered the heaviest damages. The first place we visited was a neighborhood that suffered a phenomenon called liquefaction. That's where the ground literally looses it's structure and melts under your feet. They told us the ground was churning, opening up and swallowing houses and people whole. Some said it was as if the ground was being blended in a blender. Many people were buried alive and still remain buried to this day. After that we went to another area where the ground moved over a kilometer just like a river would flow. The whole village was gone and what remained was coconut trees and corn plantation that has moved from another location as the ground kept moving. Many houses completely broken down or damaged so heavily that they had to be abandoned. I saw many families living in tents in front of their houses because they are too afraid to stay inside. It was unimaginable devastation. It was like hell on earth.
We spent the rest of the day and evening getting ready all the groceries we wanted to give out the next day. All the shopping centers were damages and abandoned but thankfully there was still one place that was open for business and we were able to find everything we needed there. With the donation we received, we were able to purchase 1 ton of rice, 200 kilos of sugar, 200 litres of cooking oil, toothpaste, soap and laundry detergent. The following day we visited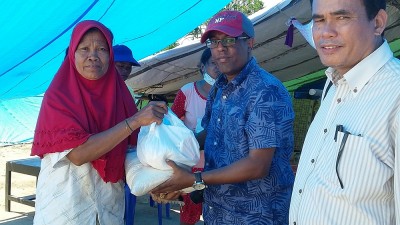 5 refugee centers and distributed aid to 200 families. During these visits I was given permission to share the good news and pray with many of the families. I even got a chance to pray for the sick. Praise the Lord. One of the ladies I met had lost both her parents in the area where the liquefaction happened. There were a few that were still nursing an injury from bricks that fell on them during the earthquake. Most of these families were living in makeshift tent camps. It was a great honor for me to represent the Kingdom of God and you as we brought a bit of hope and help to these precious families. Thank you for praying and giving so generously. Many lives were impacted as a result.